Plumbing, Heating, Gas Piping, and Drain Cleaning in Warner, New Hampshire
Boiler cleaning, install or repair, seasonal winterizations, & more. We are fully licensed & insured. Check our great reviews. Emergency calls 24/7 365 No extra charge for nights, weekends or holidays. Call Michael Rosander for your Plumbing Repairs Heating, Gas Piping, and  Drain Cleaning needs.  lic # j20455 MA    NH GAS lic # GFE0700977  We are fully insured.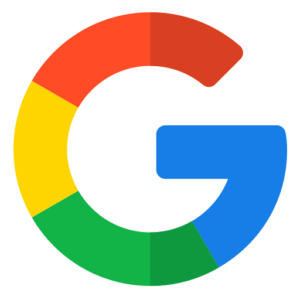 Gotme Under Pressure? LLC Plumbing Service
Plumbers can be your knight in shining armor when you need them, or they can be an afterthought when you don't. And at Gotme Under Pressure? LLC, we are okay with that, too. As professional plumbers and as your complete plumbing service company, we also offer a range of plumbing services for your home or business. So, when you do think about, and more importantly, need us, we will be there.
Repairs, Emergency Services, Installations, and More
There are a number of different issues that can warrant the need, experience, and expertise of professional plumbers. Here are a few of the reasons why you might need a plumber and how Gotme Under Pressure? LLC can help:
Kitchen Faucet Repair/Replace
Toilet Valve/Hose Replacement
Tub Faucets and Drains Repair/Replace
Garbage Disposal Installs
Appliance hookups
Fridge Water Lines
And more!
In addition to these types of services, Gotme Under Pressure? LLC also offers help with heating systems, gas lines, and drain cleaning and repair. If you need a professional plumbing service and plumbers who can get the job done, look no further than Gotme Under Pressure? LLC, for all your plumbing needs and more in Warner, NH.
Got Plumbing Needs? Gotme Under Pressure? LLC
The professional, experienced and friendly team at Gotme Under Pressure? LLC has been serving their friends and neighbors of Warner and the surrounding communities since 1983. That also equates to decades of satisfied customers and new friends along the way.
Do you need help with PVC drain repair or replacement for your plumbing system? Are you hooking up a new dishwasher or washing machine and need assistance with hookups? From simple shower head installations to more specialized needs such as PEX repairs or copper water line replacement, we have you covered at Gotme Under Pressure? LLC.
For all your kitchen, bathroom, and laundry room, and plumbing needs, you are in good hands with Gotme Under Pressure? LLC. If you need help or services, plumbing problems don't get better on their own, so don't wait.
Contact Gotme Under Pressure? LLC
Welcome to Gotme Under Pressure? LLC, where we have been making friends since 1983 and doing a little plumbing on the side. If you have plumbing issues, need help with your plumbing system, or have a plumbing emergency, contact us for more information or to get help today.
Check out our reviews on Google & Home advisor.
Is your DRAIN CLOGGED?  These type of plumbing emergencies can happen at the worst possible time.  Our customers count on us to be there when needed.  We pride ourselves on quick response time, reliable service, and friendly customer service.  Give us a call today.
We exceed expectations and deliver professional results our customers deserve.  Contact us to take the pressure off!
Gas Piping Install & repair
Residential & Commercial Service
Services offered but not limited to….

Gas Fitting,Drain Cleaning, Boiler Installation,Gas pipe installations, Gas Pool heaters, Underground gas pipe installation.

Drain Cleaning, Sump Pump Installation & Service. Baseboard heating.

Plumbing and Heating, Gas Fitting, Gas and electric Water Heaters installations 24/7 emergency service,no extra charge for weekends or hollidays.Natural or Propane Gas pipes.

Our Great reviews can be found on Angi (formally Home Advisor) and Google.
Here is what some of our customers have to say! We have over 560 great ratings & reviews on Angi.
 Owner- Michael Francis Rosander.
**Fax us your spec sheet or plumbing blue prints. Get a free estimate TODAY.