Boilers are one of the most important appliances in most American households. From providing hot water in the taps to keeping our plumbing pipes efficient, boilers do a lot to ensure our comfort.
Like all home appliances, a sudden boiler breakdown isn't a pleasant experience. We all dread calling boiler repair services or having to replace the boiler if the damage is too much to be repaired.
But do you know there's a way to avoid boiler breakdowns and ensure it works well for a long time? The answer lies in regular boiler maintenance and timely repairs for minor problems.
Here are six reasons why you must not ignore boiler maintenance.
Ensure the Safety of Your Home
Carbon monoxide is a poisonous gas released by numerous appliances, including boilers. Every year, over 600 people lose their lives due to accidental inhaling of this poisonous gas. Regular maintenance checks of your boilers allow you to gauge the amount of carbon monoxide released, identify leaks, and fix them in time to prevent damage.
Increases the Lifespan of the Boiler
A boiler is a costly piece of equipment, and boiler replacement isn't something we want to do each year. However, with regular maintenance checks and upkeep of your boiler, you can increase the longevity of your boiler. This will also make sure that your boiler keeps working in great condition for years to come.
Avoid Unexpected Breakdowns
Leaky faucet repairs, piping repairs, and boiler breakdowns? If you have been having too many repairs recently, chances are you want this streak to stop and get some peace. Regular maintenance of your home appliances, such as the boiler, can help you avoid unexpected breakdowns and repair costs.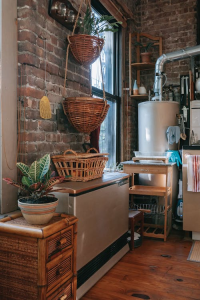 Save Energy and Money
Residential homeowners account for 43 percent of energy consumption in the US. With regular maintenance of your boiler; you can make it energy-efficient, reduce the bills, and save money. Moreover, opting for minor repairs is more affordable than going for major repairs after a long time.
Legal Obligation
Some states oblige homeowners to inspect their boilers annually for maintenance. Even if your state doesn't legally oblige you to do the same, it's a good practice to consider. Regular maintenance of boilers has far too many financial and safety benefits.
Upkeep of the Warranty
If your boiler has not been working well or showing signs of damage, immediately call a boiler repair service. This is because intervening on your own can result in the discontinuation of your warranty and have you end up in more trouble than a leaky boiler.
Experts are Just a Call Away
Looking for boiler repair and boiler replacement in Methuen? Reach out to us. At Gotme Under Pressure, we offer plumbing repair services, gas fitting services, and heating services in Methuen and Warner. Talk to us today to book your maintenance or repair appointment.