If you have ever fixed a clogged kitchen sink or tub on your own, you know how frustrating it can be to remove the blockage only for it to return.
So, whether it's a simple clog in your kitchen drain that's simply been ignored, or one caused by a broken toilet, hiring professional drain cleaning services can be a smart investment.
Not only will they ensure your sink, bathtub, or toilet drains are running smoothly, but they also help keep your property's pipes in working order.
Here are some benefits of hiring a reliable plumbing contractor:
1. Safer Pipes
The first benefit of hiring a professional plumbing contractor for drain cleaning services is that they'll help keep your pipes safe.
It's important to regularly get your drains cleaned because they can often become clogged with debris and sediment, leading to leaks and other problems.
A professional plumbing contractor in Warner will be able to remove any buildup and debris from the pipes, so they don't get blocked again. They are also better at removing hair, soap scum, and other types of dirt from drains than amateurs because they know what they are doing!
2. Drainage System Maintenance
Professional drain cleaning services will also help maintain your drainage system by keeping it free from blockages caused by debris or debris buildup over time.
This prevents future issues, like sewer backups or flooding, which can damage your property and make it uninhabitable for weeks or months at a time if left untreated.
By hiring a professional, you can be sure that your drainage system stays in good shape so that there won't be any damage caused by clogs or blockages occurring again later on down the line!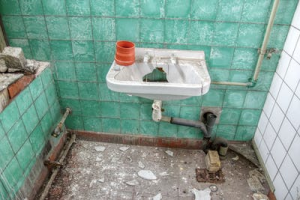 3. Saves Time
A professional plumbing repair and drain cleaning company can get your bathroom sink, and bathtub drain unclogged quickly and efficiently, that'll help save a lot of time. This means they can finish up within a few hours instead of taking days or weeks!
They have the right equipment, expertise, and experience to take care of a large number of problems in a short amount of time. They'll use the right chemical solution to clear clogs from your pipes and remove any debris that may be hampering the flow of water through them. It'll also give you peace of mind as they'll get the job done right the first time.
So if you're looking for a top-notch solution to all your plumbing problems, you're at the right place!
Hire Reliable Plumbing Contractor 
Gotme Under Pressure is a professional plumbing service provider in Warner, that takes pride in helping its valued customers diagnose and fix plumbing issues.
We are a team of knowledgeable and reliable plumbing staff with a strong commitment to excellence. Our company specializes in the cleaning, repairing and replacing drain pipes, as well as gas pipe fitting and heating services.
For more information, reach out to us today and get a free quote!